PROJECT DOOM: A VIEW OF THE PROVIDENCE METAL SCENE


---
December 15, 2019

WRITTEN BY
Josiah Gill

PHOTOGRAPHY BY
Josiah Gill



When I started this project in September of 2019 I walked into this with a lot of anxiety, little to no expectations and with a question on my mind. What attracts them to the unattractive? The beauty of these concerts and this music is that anything can happen at any given moment. Whether its a twenty man mosh pit, or stage diving, or a lead vocalist saying a few words about suicide prevention and how women in the heavy metal industry do not owe their body or sexual favors to anyone. All of this and more has happened on the same night.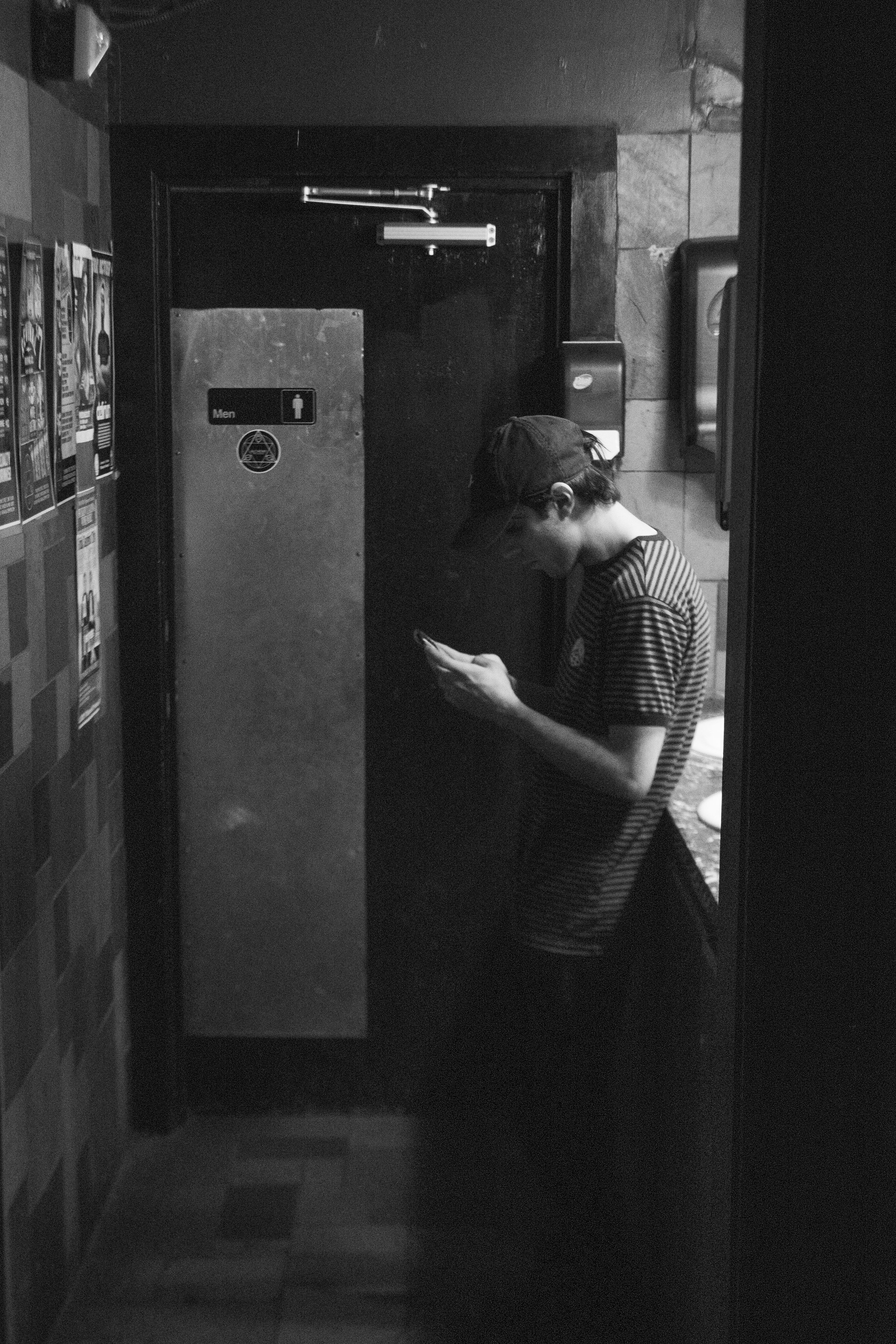 Project Doom is an ongoing documentary series where I photograph heavy metal bands in Providence, Rhode Island. Capturing these musicians on the stage is one part of this project. The other is to see how they act off the stage. Before these musicians get on the stage they are trying to relax. Sometimes they grab a beer, others listen to music, or they talk to the fans or band members to try to get into the zone. When they begin their performance they turn into something beautiful.
The power that you feel when listening to these musicians perform is breathtaking. It feels addicting, you feel like you can take on the world, you feel unstoppable. These musicians have an amazing sense of rhythm and harmony. They know exactly what they are going to do and when they are going to do it. All of the musicians movements look so chaotic and violent yet they feel so fluid and natural to create something truly unique.

When their performance is over they go back to being them. Good, humble and kind hearted human beings. The reason why they get up on that stage perform the way they perform is because that is how they feel they should. Heavy metal is how they express themselves and how they feel about the world and certain issues. A lot of these musicians deal with aggression, anxiety, stress and depression and heavy metal helps then reduce those feels. It becomes almost a medicine or a coping mechanism for these musicians.


What do these musicians have to deal with? Life is the simple answer. Music is not their only job. These musicians' day jobs range from a hair stylist to a mechanic, a paramedic, a journalist, a photographer, an audio engineer, an uber driver, a manager, a ceo and more. Beyond that they have to be a boyfriend, a girlfriend, a husband, a wife, a daughter, a son, a mother and a father. I have nothing but respect for these people, because they are able to go onto a stage and express themselves and how they feel about certain issues which is something a lot of people can not do. Many people hate what they do and they are fine with that. All that matters is they have a community that understands and feels their pain that they deal with. This community has nothing but love and respect for each other.